Thrive Care app
Provide peace of mind for caregivers and more independence for hearing aid wearers.
Thrive Care
Thrive Care is the world's first app that lets patients who wear hearing aids easily share certain health and wellness information with people they select.
Our Thrive Care app works together with our Thrive Hearing Control app to enable easy sharing of information about the patient's hearing aid usage and battery levels, social engagement, health activities and more. The patient controls what they share and who they share it with.
By using Thrive Care:
Patients can maintain independence longer
Sending key wellness information to loved ones and caregivers gives the wearer confidence they're being looked after, even from afar.
Their family and loved ones can enjoy peace of mind
Even the busiest family members and care providers can relax, knowing they can monitor and help ensure their loved ones are reaching their daily health and wellness goals.
Exclusive to Evolv AI and Livio Edge AI hearing aids.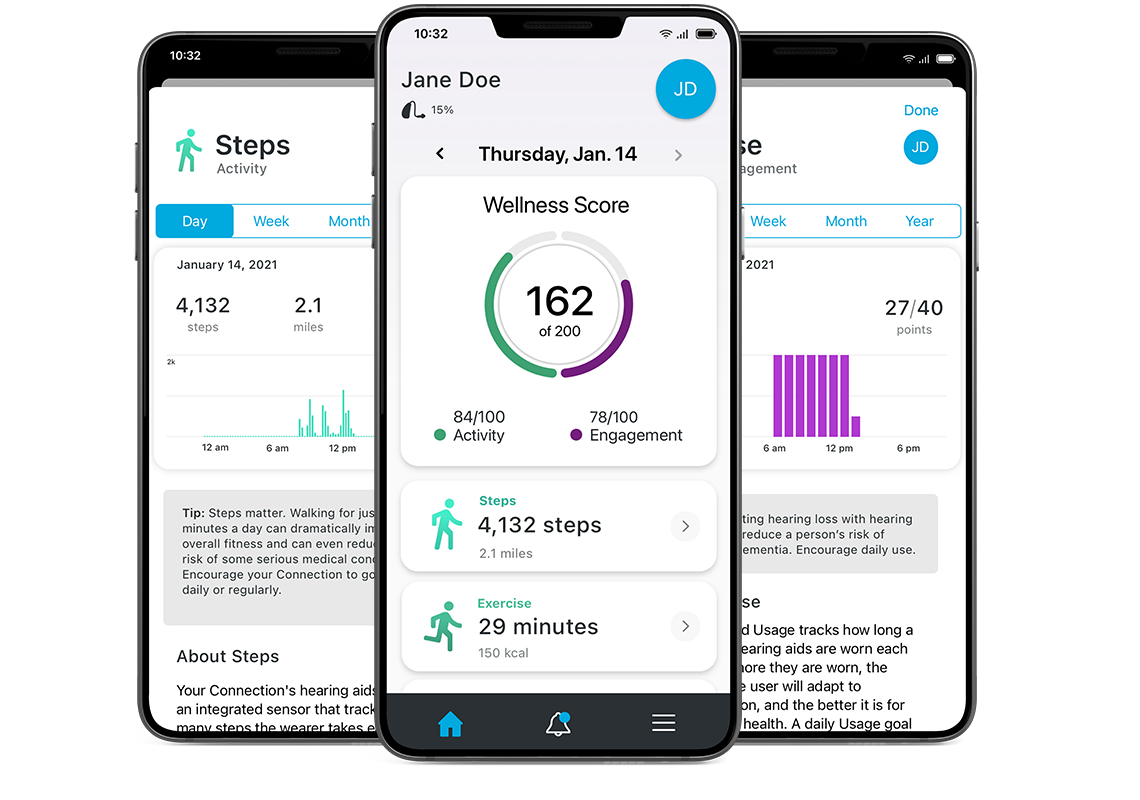 How a wearer sends an invitation to share information
In the Thrive Hearing Control app, go to Settings.
Tap on "Thrive Care".
Follow the prompts to send the invitation.
Before sending the invitation, they'll be able to select what information they share with that person.
They can share with multiple caregivers. Each one will need a separate invitation.
How a caregiver accepts an invitation to get information
They should receive an email invitation from the wearer
Download the Thrive Care app from the Apple App Store or Google Play Store and install it.
Open the Thrive Care app.
Tap on "I have an invitation".
Follow the prompts to accept the invitation.
They'll be asked to create an account and enter a code. Refer to the email invitation they received for the code.
They can connect with multiple wearers provided they received invitations from each one.
How caregivers can request invitations if they didn't receive one
Download the Thrive care app from the Apple App Store or Google Play Store and install it.
Open the Thrive Care app.
Tap on "Request an invitation".
Enter the name and email address of the wearer.
Wait for the invitation to arrive via email.
Once the invitation arrives, follow the "You received an invitation" steps.