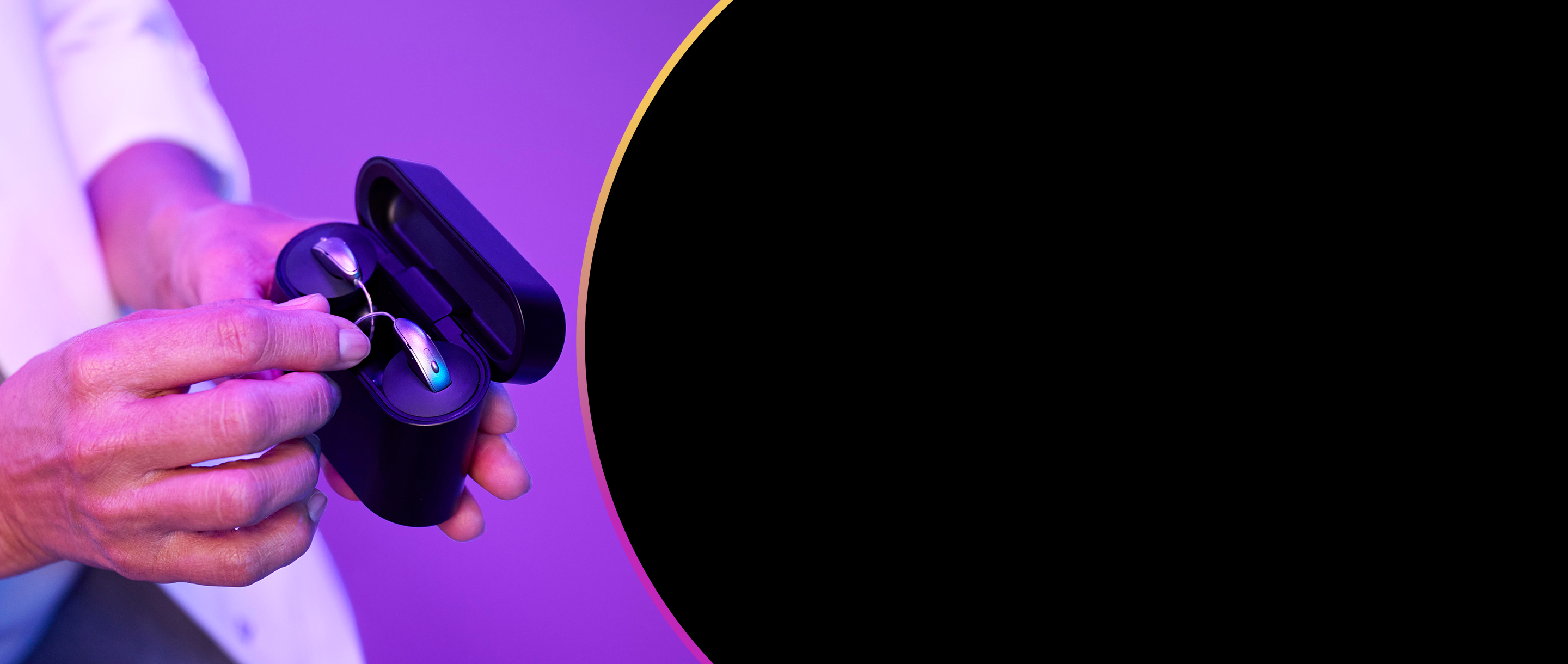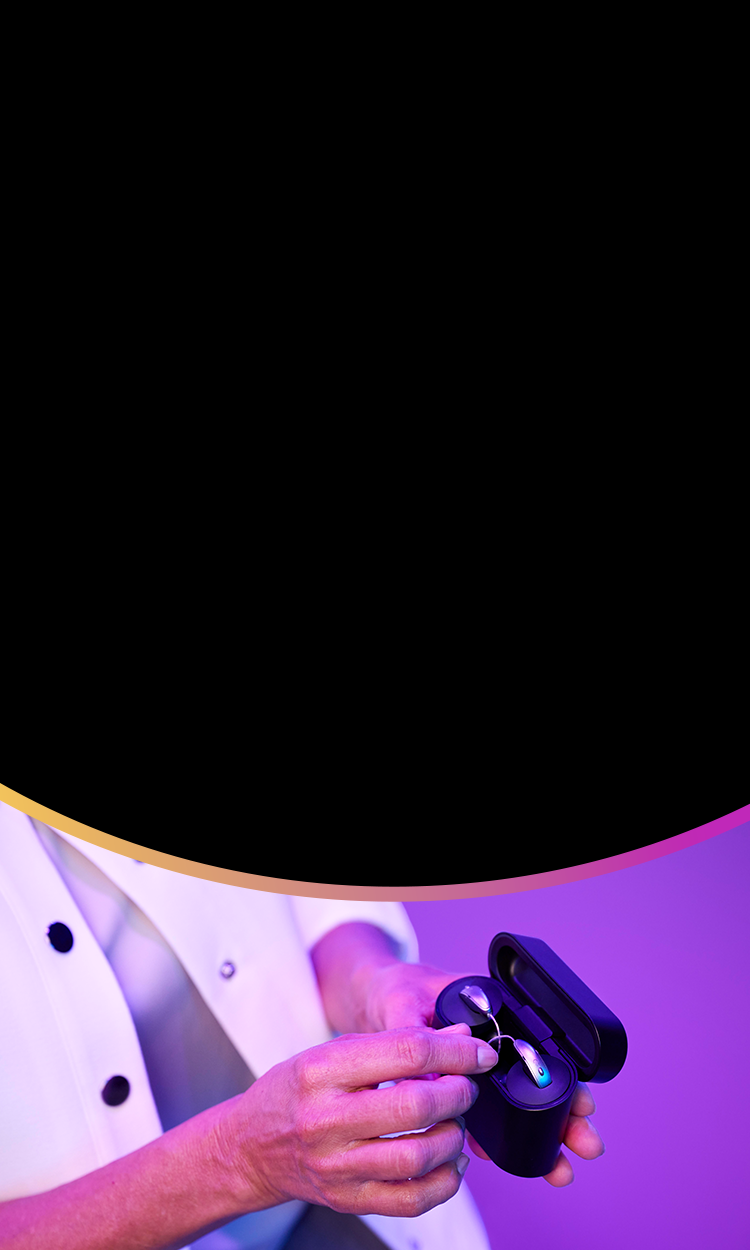 Compatible chargers
All our chargers serve as a charging station and carrying case for Genesis AI or Evolv AI rechargeable hearing aids. Available with or without an on-board lithium-ion battery – you choose what's best for your patient.
StarLink chargers
Our all-new StarLink Chargers feature a redesigned charger case and are a great solution for Genesis AI patients with dexterity challenges.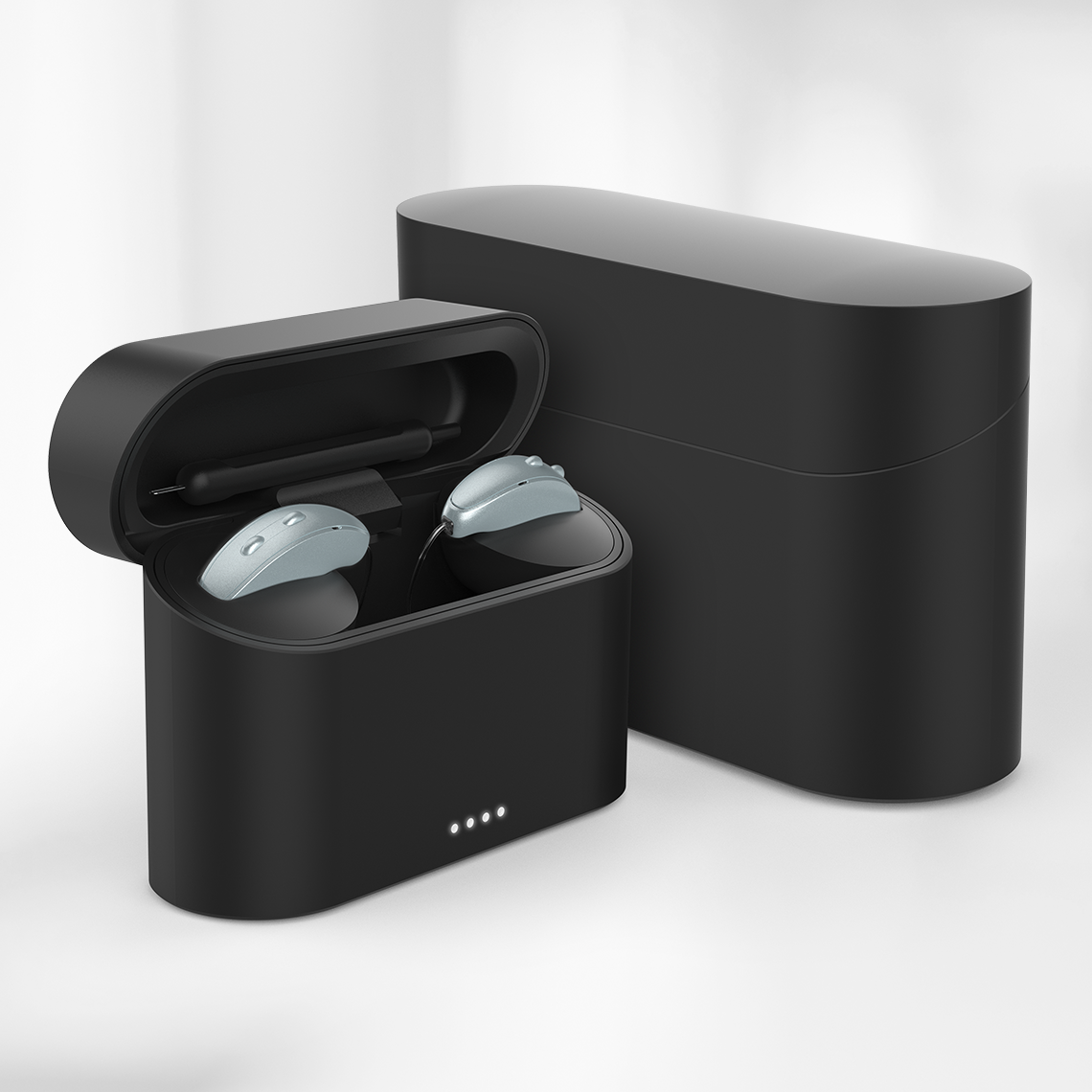 Select a Genesis AI compatible charger below
Standard & Custom Chargers
Our standard & custom chargers operate as a charging station and case and are equipped with front LED lights to indicate charging status of the hearing aids.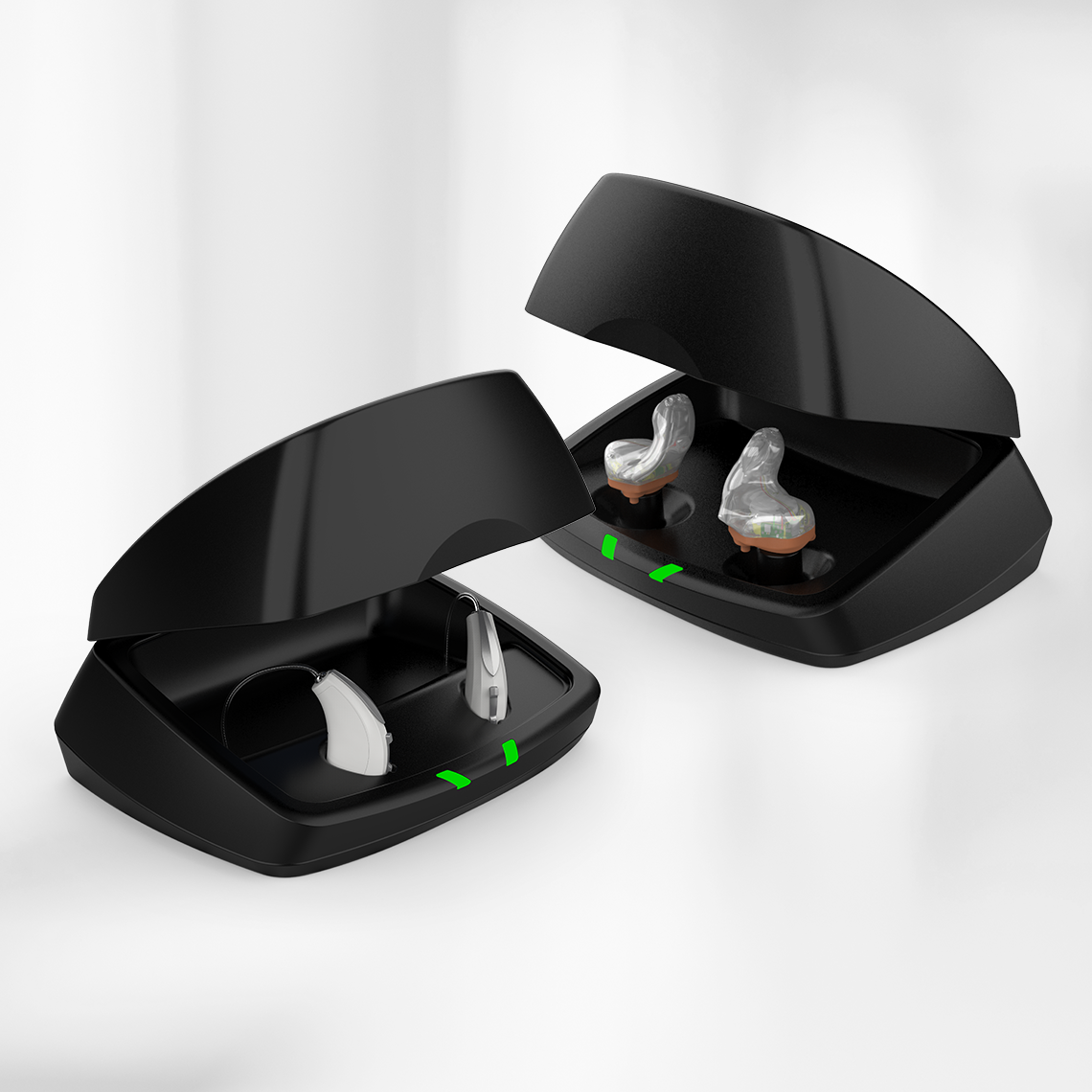 Select an Evolv AI compatible charger below