 Pro Fit
The fitting software that hearing care professionals
have been asking for.
Get the best fit the first time
Introducing Pro Fit — our all-new fitting software that was built from the ground up based on input from hearing care professionals around the globe and at every step.
Pro Fit software brings a new, best-in-class fitting experience to you and your patients. It's loaded with the features that matter most — but also intuitively designed so that things are right where you'd expect them to be.
Enhanced with several industry firsts, it was designed for efficiency, ease of use and a seamless fitting experience — from first fit to fine tuning.
Pro Fit includes:
Minute Fit™ — our new trademarked methodology that allows you to go from box to best fit in four clicks
Smart Connect — automatically advances you to the exact session you need the moment you connect any hearing aids
4X Faster Firmware Updates — reliable and complete firmware updates in as little as three minutes for both sides.
From prep to fitting to follow-up, Pro Fit is the software hearing care professionals have been asking for.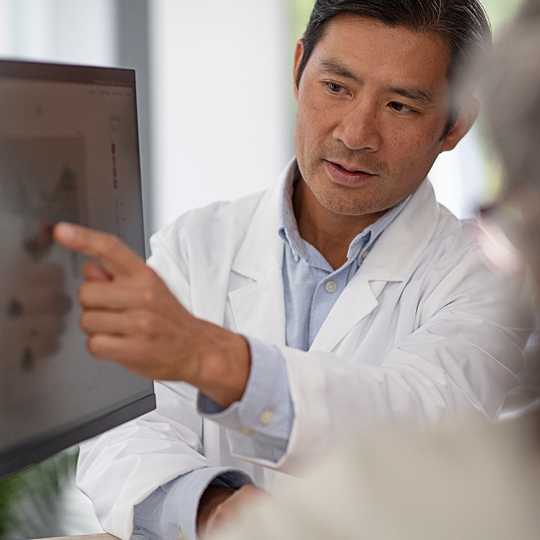 Installation Instructions
Pro Fit installs directly into the supported client database and does not require install from within the database. The application installs best through Pro Fit Updater or online from this site. Once downloaded, follow the on-screen instructions.
If prompted to restart the computer during this process, please continue to follow the prompts after restart until the "Finish" prompt appears. If the installation does not begin automatically, browse the contents of the device, and double-click the Setup file. Installation time may vary.
If you are unable to download Pro Fit software online, have questions or need support, please contact Starkey Technical Support.
Pro Fit Updater Instructions
You will receive a notification alerting you Pro Fit 2023.0 is available to download and install. If you do not receive the notification and Inspire X has not been opened that day, open Inspire X (then close if desired), and the notification should present within 24 hours. For Pro Fit software questions and support, please contact Starkey Technical Support.
Recommended System Requirements
Prior to Install
For successful Pro Fit installation and operation, please make sure your computer has the following:
Processor Speed: Pentium® 4 or higher recommended
System RAM: 4 GB
Operating System: Windows® 7, Windows 8 or 8.1, Windows 10, Windows 11 (Windows 7 and Windows 8 or 8.1 support ends December 31, 2023)
Hard Disk: Hard disk space required to run 1.5GB
Browsers (for eStore access, Pro Fit Help file, and TeleHear):

Chrome® - latest version
Firefox® - latest version
Microsoft Edge® - latest version

Communications Port for Programmer:

Serial COM port (or an approved USB to Serial converter) is required for HiPro and HiPro 2
USB port for SpeedPort, SpeedPort 2, NOAHlink, HiPRO USB, 2.4 GHz Wireless Programmer and NOAHlink wireless programmer

Audio Hardware: Sound card and stereo speakers are recommended to take full advantage of media sounds
Client Database: NOAH System 4 or PatientBase